$1 Steamy Historical Romance New Release Deal – A very interesting premise of a convent girl betrothed (for political alignment) to a pious knight.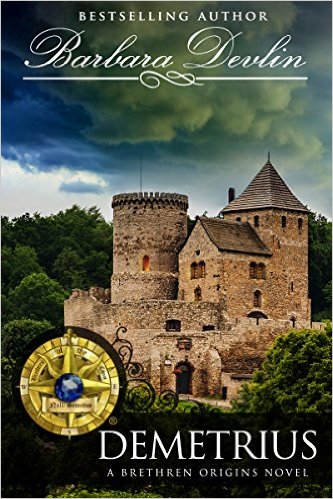 *Demetrius (Brethren Origins Book 2) (Deal, Not Free) by Barbara Devlin. Price: $0.99. Genre: Steamy Historical Romance Deal of the Day, Sponsor, Military Romance, Medieval Romance, Ancient World, British. Rated: 5 stars on 1 Reviews. 220 pages. ASIN: B01BJ6VYLC. Athelyna has lived the better part of her life in a convent, dedicating her life in service to a higher calling. When her father dies, her manipulative older brother arranges her betrothal to Demetrius, one of the King's knights. Demetrius is a pious man who has no intention of marrying. When tasked with settling a rather troublesome region, taking a wife is a price that he is willing to pay. What he did not count on was the fact that he'll fight for Athelyna's heart.
**The Nightingale Submits (The Nightingale Trilogy Book 1) by Cynthia Dane. Price: Free. Genre: Steamy Romantic Suspense, Women's Fiction. Rated: 4.8 stars on 67 Reviews. 304 pages. ASIN: B01B1GQ5JG.
*Savage: Devil's Mafia MC by Sophia Hampton. Price: Free. Genre: Heist, Kidnapping, Murder, Organized Crime, Vigilante Justice, Contemporary. Rated: 4.4 stars on 28 Reviews. 281 pages. ASIN: B019EKTSJ0.
*Indelible You (Imagine Ink Book 1) by Verlene Landon, Jennifer Severino. Price: Free. Genre: Contemporary Steamy Romance. Rated: 4.5 stars on 15 Reviews. 368 pages. ASIN: B017T0MXEO.
*** Wild Cards and Novellas
The Coffee Shop Dominatrix by Sakinaa Davies. Price: Free. Genre: Steamy Romance, Contemporary, Women's Fiction. Rated: 4 stars on 8 Reviews. 144 pages. ASIN: B00WOMMNN4.